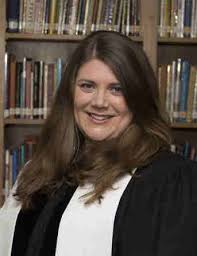 Reverend Sarah lliff-McGill
Join Us for Worship 9:30 a.m. Every Sunday
Our Mission is to provide a spiritual home where
people gather as friends to worship and serve God.
Our Vision to follow Christ by opening our doors, our minds, and our hearts as our hands reach out to all people with compassion and love.
We want – and need – to hear from you by February 16!
We are starting the final prep work to be able to hire a new pastor. Our goal is to plan the direction that we want to take, as a congregation, to maintain the life and health of Buffalo Hart Presbyterian Church.
Your help is crucial – we need a clear statement of our gifts and needs to communicate to any pastoral candidate. A team has been assembled, tasked to ask questions about all sorts of issues, church and community related. We will be employing a variety of methods to gather the information needed such as paper surveys, online surveys, personal visits and "discussion circles". Please support this important and meaningful work.
Three discussion circles will be offered: February 2, 9, 16, 2020 at 11:00 am – 11:45 at the church.