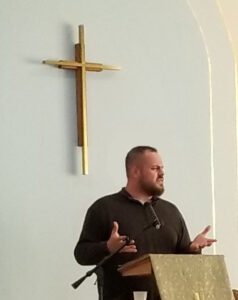 Pastor Nick Sutton
Join Us for Worship 9:30 a.m. Every Sunday
Adult Sunday School 8:30 am
Youth Sunday School 10:00 am
Our Mission and our Vision is to provide a
spiritual home where people gather as friends
to worship and serve God.
Our Vision to follow Christ by opening our doors, our
minds, and our hearts as our hands reach out to all
people with compassion and love.
All are welcome.
Share the Good News! Christ has Arose!